Fedorovtseva rocks service game in Tokyo
The 17 year old sends shockwaves from the nine-metre line in her first Olympics
Published 02:40, 17 Aug 2021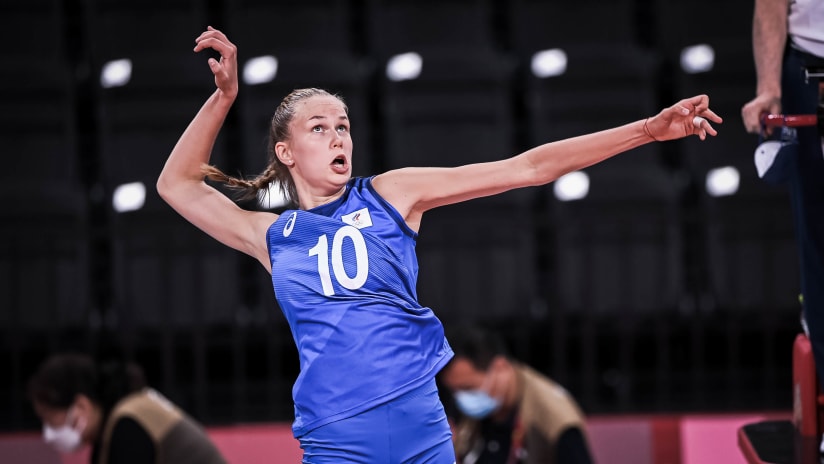 Arina Fedorovtseva is not your typical teenager.
The towering 1.90-metre-tall athlete represented ROC at the Olympic Games Tokyo 2020 and earned praise from none other than United States coach Karch Kiraly.
Kiraly commended Fedorovtseva's performance against USA in what was the only American loss in Tokyo before they went on to win gold.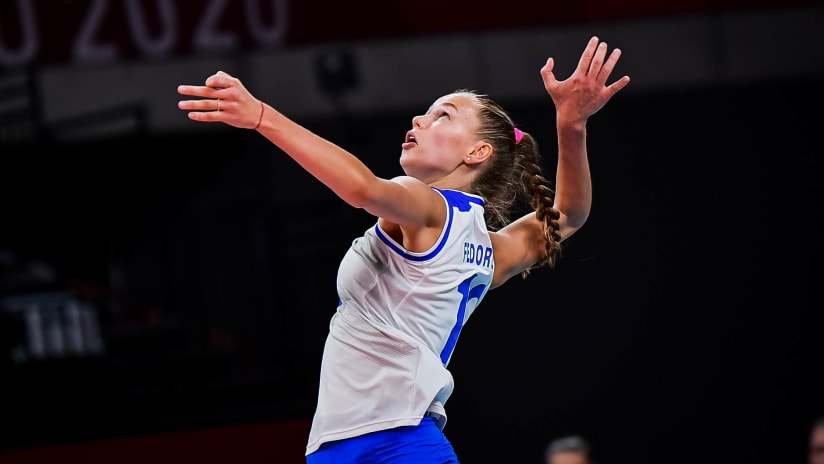 "ROC's serving really gave us some trouble. They had some jump spinners – No. 16 (Irina Voronkova) and No. 10 (Fedorovtseva)," he said.
Fedorovtseva's story is a great one and she only turned 17 in January, which means she would probably be a high school junior this fall. Luckily she's not playing against other high school players because she might kill somebody or dole out at least five concussions a match. She really has a bright future.

Karch Kiraly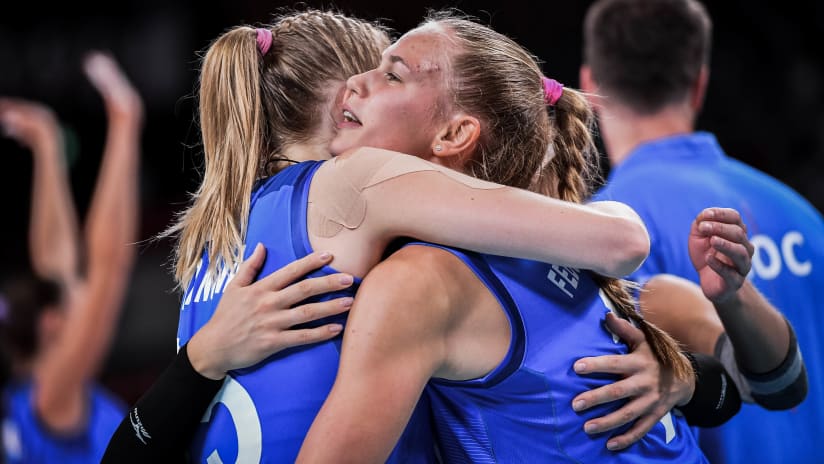 The daughter of Athens 2004 gold medallist Sergey Fedorovtsev stepped out of her father's shadows to earn rave reviews and respect at Tokyo 2020.
After earning her place as a starter in the team with her promising performance at the 2021 FIVB Volleyball Nations League, she became an important component in ROC's offence in Tokyo.
The 17-year-old made an impressive Olympic debut and finished seventh in the best scorer category, behind heavy-hitting superstars Tijana Boskovic, Kim Yeon Koung, Paola Egonu, Fe Garay, Gabi Guimaraes and compatriot Nataliya Goncharova.
In that list, she was the last to breach the 100-point scoring mark, collecting 102 points off 80 attacks, nine blocks and 13 aces.
The teenage sensation's 13 service winners – the most number of aces in the tournament - confirmed her reign from the service line. She averaged 2.17 aces per match, which was the most aces scored by any player per match.
A truly phenomenal feat for such a young athlete. And she is also earning high marks as a student. Recently, the teenager earned a gold medal for her academic achievements.