Colombian volleyball on new track after making last 16 at Boys' U19 Worlds
South Americans look to bright future as top scorer Miguel Angel Martinez finds 'real life on the court' and loves it
Published 08:14, 29 Aug 2021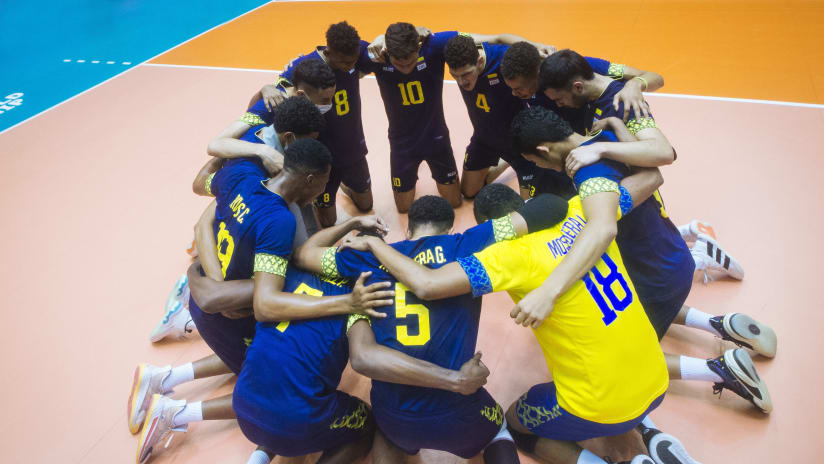 Colombian volleyball has made history at the 2021 FIVB Boys' U19 World Championship which continues in Tehran.
Their first ever venture into the international world of U19 championships was just two years at the previous edition of the competition, in Tunisia.
There they finished last in the final rankings, without a single win to their name.
But this year in Iran things were completely different. Colombia have already scored a historic win, 3-1 over Belarus, that has them through to the last 16 where they now face Poland on Monday.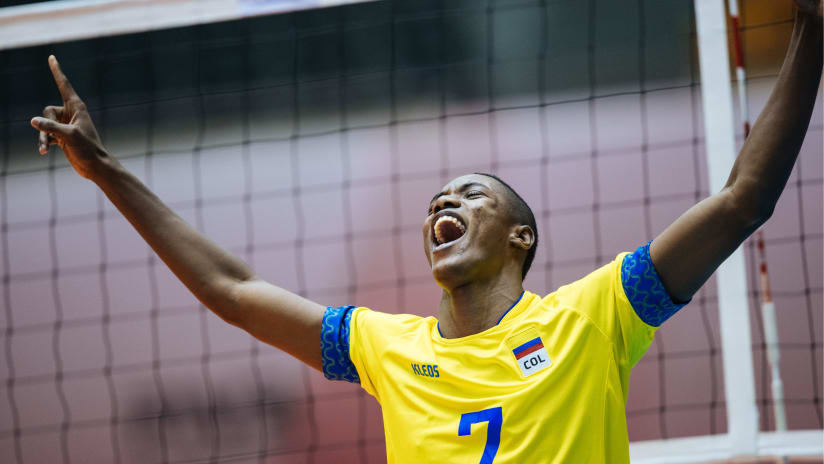 Miguel Angel Martinez has been the striking force of Colombia at this Boys' U19 World Championship in Tehran.
In four matches so far, the 17-year-old opposite has scored 76 points (64 attacks from 140 swings for 45% plus 12 blocks) and currently stands in second place of the overall scorers list of the Boys' U19 World Championship at the end of pool play - trailing only Belgium's Ferre Reggers who has scored 84.
Martinez tried his hand at several other sports before settling for volleyball. "I played football, basketball and I tried other sports but finally I chose volleyball because there I found the real life on the court - and I love it," he said after Colombia's win over Belarus.
His dream is to one day play in the Italian League, where the player he looks up to has made a name for himself.
"My idol is Osmany Juantorena, as he started playing in Cuba under tough conditions and then joined Italy," said Martinez.
But the transformation of Colombian volleyball and the landmark victory over Belarus is not by chance. There is system and method behind the growth of the sport.
"We try to work on our players during these competitions and prepare them for the next important levels," explained coach Carlos Osorio after an earlier match of Colombia in Tehran.
"In addition, our team participates in World Championships to gain experience - though we always try to move the team forward as the tournament progresses."
Colombian volleyball may be competing in the shadow of their immensely powerful South American neighbours such as Brazil and Argentina, but they have embarked on a well-calculated programme.
Accompanying the Colombian delegation in Tehran is Team Doctor Nestor Raul Useche Perea - who is also the president of the National Federation.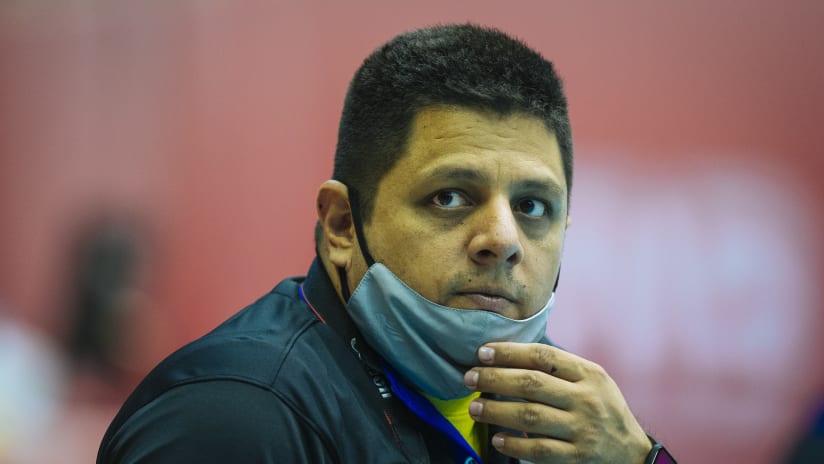 "We are trying our best to get a good place within South American volleyball," said Dr. Useche Perea. "Since ten years ago we have been hiring international coaches from Peru, Argentina and Brazil and now we are ranked second in women and fourth in men [within South America]."
"The future of volleyball is with us now and I hope [some of our players here in Tehran] can join our senior team in the future," added Dr. Useche Perea. "Argentina and Brazil are so high and we have to make changes to catch up with them. Our vision is to get to the level of World Championship and Olympic Games in the future."
Colombia have presented in Tehran an athletic and physical team that took many opponents by surprise - though the lack of efficiency in critical moments of matches denied the side any major upsets, whoever close they came to them.
But the defining moment eventually arrived with the win over Belarus - and Colombian volleyball now looks forward to even higher achievements.