Olympic Games Tokyo 2020 - Beach Volleyball
Jake Gibb: I'm done!
The American beach volleyball legend ready to support the future leaders of the sport in the USA
Published 04:00, 03 Aug 2021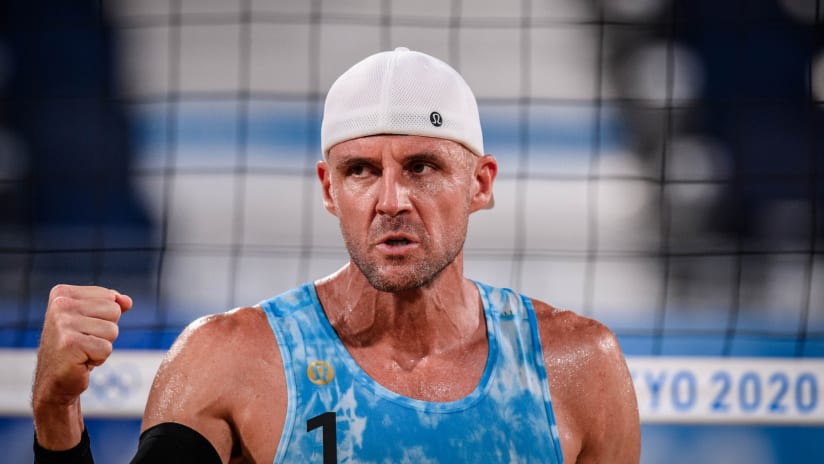 At 45, Jacob Gibb played at his fourth Olympic Games.
"I'm done!" the American beach volleyball legend announced after he and Tri Bourne lost to Germany's Julius Thole and Clemens Wickler in the round of 16 at the Tokyo 2020 men's Olympic tournament at Shiokaze Park.
"I'm going to go home and play some AVP tournaments. And I'm going to go coach my kids' soccer games," he added.
Gibb got into beach volleyball when he was 21 years old. He started playing on USA's national AVP Tour in 2000 and went international in 2005. In 2012, he and Sean Rosenthal became FIVB Beach Volleyball World Tour season champions. Over his 17 seasons on the Tour, Jake Gibb collected a total of seven gold, eight silver and eight bronze medals.
At Gibb's first two Olympic appearances, at Beijing 2008 and London 2012, he and Rosenthal achieved fifth-place finishes. At Rio 2016, he played alongside Casey Patterson, but they failed to make it past the pool stage.
Tokyo 2020 has been Gibb's most unusual Games. He qualified for it alongside Taylor Crabb, but the latter's last-minute positive coronavirus test prevented him from taking part. Tri Bourne was called in to replace Crabb. Despite having no time to train together and get used to each other, Gibb and Bourne reached the eighthfinals to register a ninth-place finish.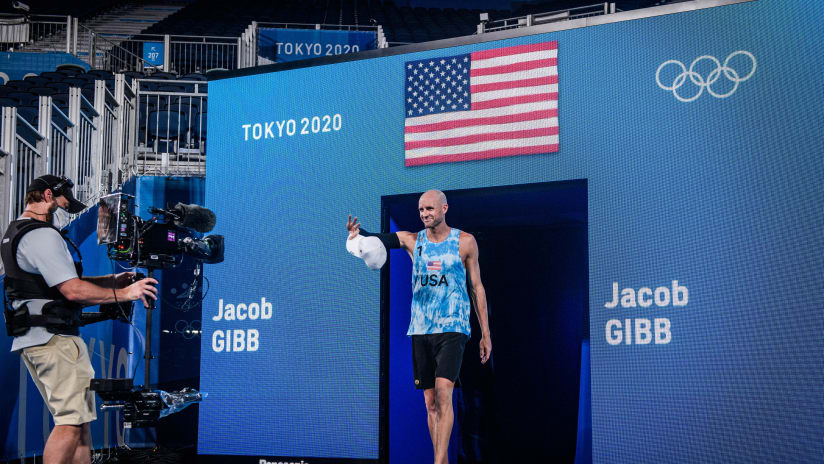 "I'm sad that Taylor is not here with me and I'm also proud of Tri for stepping in in some really weird circumstances and playing some amazing ball," said Gibb. "But that was a journey that we went on together with Taylor and I am just sad he is not here with me right now."
With other legendary US beach volleyball veterans Phil Dalhausser and Nick Lucena also announcing their retirement from international beach volleyball a day earlier, the future of the sport in the country seems like an opportunity wide open to the next generation of American talents.
"You're looking at the future right here," Gibb pointed to Bourne. "Tri knows now what he can do in the Olympics. I mean, he leads the tournament in side-out percentage! He knows what he can do. It's time for guys like him to step up, take it and go with it. I think he is going to lead the charge, especially with Trevor (Crabb), and Taylor, and a bunch of guys who need to step up now. And I'll be there supporting them..."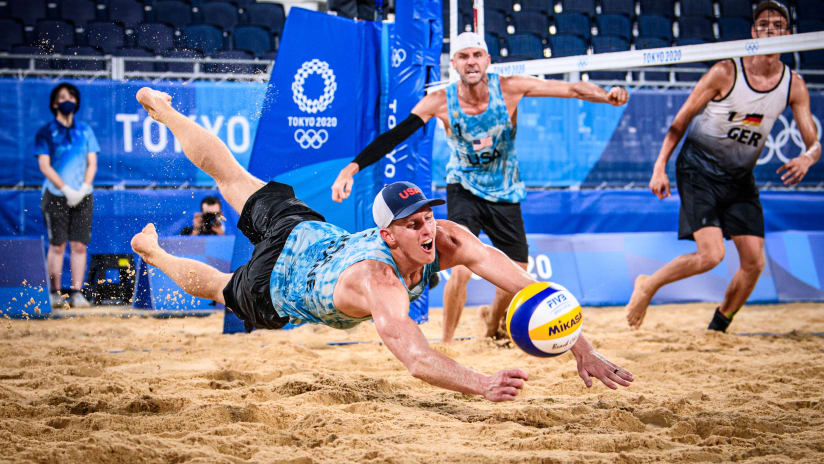 "I just feel lucky!" Bourne added. "This has been a crazy time for them, but a huge opportunity for me. I want to be respectful, because they earned the spot, but they are going through a lot. They embraced me and gave me the opportunity to come and try to see what I can do on the biggest stage. At the end of the match, I was just kind of sitting there to see how it felt and it kind of felt like the beginning for me, which I guess is fitting. Like Jake said, there's a lot of guys the US has that need to step up, me included. I'm ready to take the reins."
After his last international match, Jake Gibb also stayed behind on the court a little bit longer.
"I was just enjoying the moment," he explained. "I was just enjoying that stadium, just taking in that energy one last time. In a way I was just letting it go..."