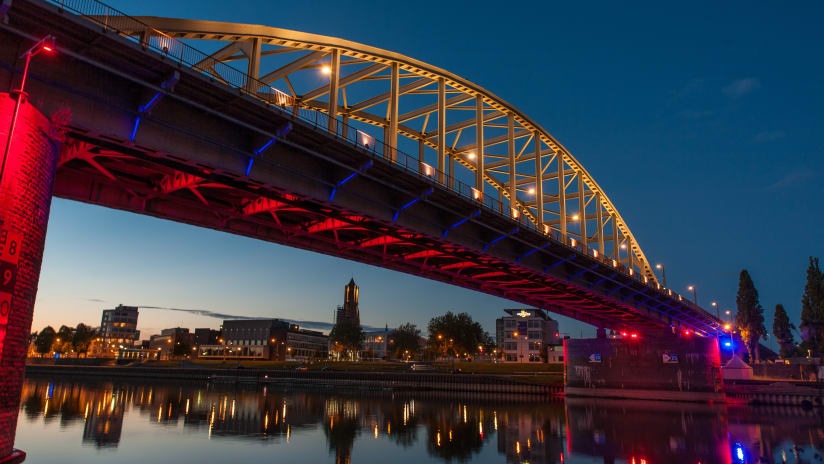 Arnhem is famous worldwide for the Battle of Arnhem, and the Eusebius is a well-known icon of this event. But there is a lot more to the city. Arnhem is a city with green lungs where you can relax, develop, work and live in green surroundings. Arnhem breathes and acts green, for an even greener future. Arnhem is the energetic hub in a region where urban dynamics, the natural environment and economic strength reinforce each other. We know the value of green. It motivates companies, organisations, and residents to work together, with energy and passion, on sustainable development. Successes are being achieved in sustainable fashion and the energy transition.
Arnhem is a city where doing sports with a disability is not a restriction and where the aim is to achieve Olympic performances. For many athletes, the road to Olympic gold starts in Arnhem at Sports Centre Papendal. From elite sport to the small sport clubs in the different neighbourhoods: the city and sports go hand in hand. In 2018, ACES Europe declared Arnhem as the European Sports City of the Year and praised it for its many facilities, programmes, activities and sport policy. Arnhem has also hosted various large international events, such as the Giro d'Italia, Inline Hockey World Championships, BMX World Championships and UCI BMX Supercross World Cup.
The capital of Gelderland has a compact city centre with historical buildings and modern architecture. It is a wonderful place for shopping and enjoying the exceptional restaurants and bars. You can find all the famous chain stores in Arnhem, but also unique shops. In the 'Modekwartier' (Fashion District), for example, you can visit the studios of many Arnhem designers. You meet the designer and after shopping, you go home with a unique designer item. There is plenty to do in the evenings, too. Arnhem houses large cultural companies such as Introdans and Phion and has several pop venues and theatres. Nature lovers can get to Sonsbeek, the most beautiful city park of the Netherlands, within a few minutes' walk from the station. On the one side you can see the trains and the WTCs of Arnhem and on the other, watch the cows grazing. If you would like a day trip with the family, then Burgers' Zoo is the place to be. The Ocean and Mangrove there will make you feel like you are on a foreign adventure. It is a city where you never get bored!