Marko Podrascanin celebrates 300th cap with record blocking
"I will not stop; I want to play more"
Published 01:20, 10 Jun 2021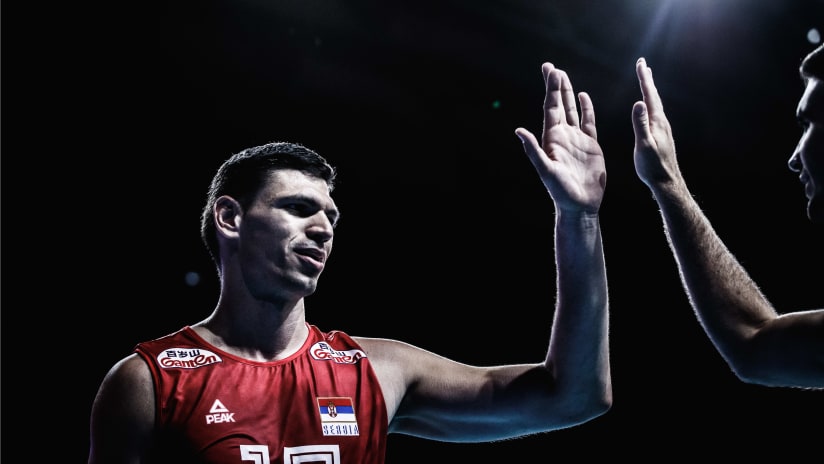 Thursday at the 2021 FIVB Men's Volleyball Nations League was special for Serbia's star middle blocker Marko Podrascanin.
A triple celebration for the 33-year-old, with a win over Iran that keeps Serbia squarely in the race for a ticket to the Final Four of the competition, his personal 300th appearance with the national Team, plus a record-tying individual blocking performance.
Podrascanin stuffed the Iranians eight times (from a total 12 blocks by Serbia) to equal the record of most blocks in a single VNL match set by USA's Max Holt against France in 2019.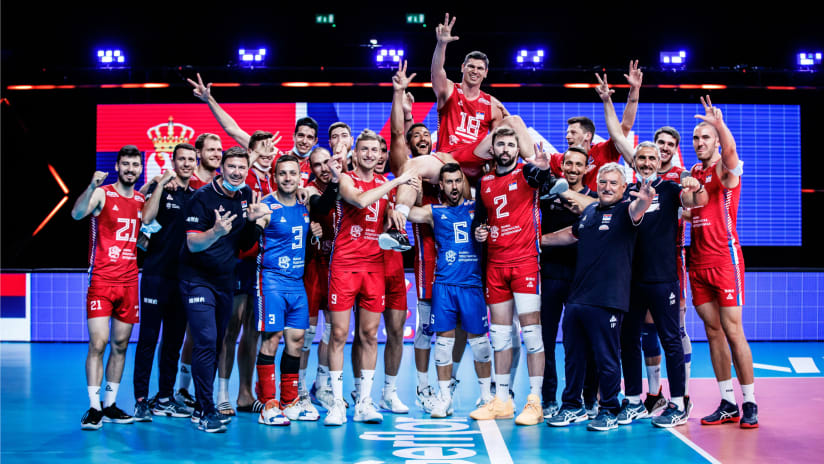 "I'm really proud," said Podrascanin after the match with Iran. "I hope that my team, my family and all the fans of volleyball are proud of my career so far, but I will not stop - I want to play more, because it gives me a lot of satisfaction and it's great to play."
The double European champion (2011 and 2019) and World Championship bronze medallist of 2010 is also proud to be representing his country.
"Representing Serbia means a lot," he added. "I started to play volleyball in 2000, when our national team won the Olympic Games [in Sydney], so for us - younger players are was very important. For the last 15-16 years I have played in one of the best teams in the world and we have won many medals. Every time we come back home with a medal I feel very proud. It also makes my people - especially my family and my children really happy."
And Podrascanin, who is captaining Serbia at this VNL, is realistic for the short- and long-term future.
"I'm living for today. Today it's a special day and a big victory. We played really well. I'm not scheduling my future or setting goals for the European or World Championships. We have a great team, we have an opportunity to go to the Final Four and it will be a great result for us, because this game schedule and system are really tough. We don't have such great players on the bench like other teams such as Poland, Brazil, France, so every victory for us is very important. We came here without Petric, we lost Lisinac - one of the best middle blockers in the world. So being in the Final Four will be a great result for our national team."