Crer retires from Argentinean national team
The middle blocker ends over a decade with the team
Published 02:00, 15 Jun 2021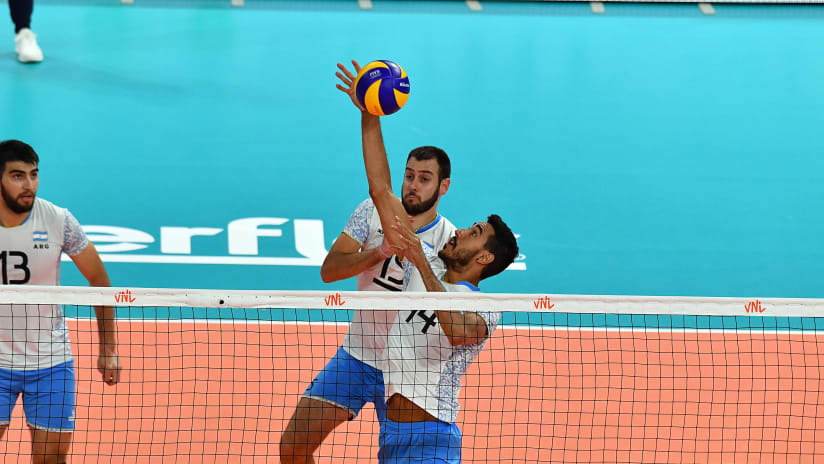 A longtime member of the Argentinean men's national team, middle blocker Pablo Crer has announced his retirement from international volleyball.
Citing personal reasons, the 31-year-old Crer has decided to put an end to his story with his country's national team after over a decade and 120 matches and announced his decision in an emotional Instagram post on Friday.
"It's time to say goodbye to the most beautiful jersey ever, the one that gave me goosebumps every time I've put it on over the last 15 years," he wrote. "I always gave everything I had for it and now it's time to put it in the closet with the amazing feelings of proudness and that I gave my life for it."
Crer, who also thanked his national team coaches and teammates for their time together, led Argentina's U21 national team to a bronze medal in the age group's World Championship in 2009. He joined the senior team the next season and since the start became one of the pillars of the squad.
The 2.05m-tall Crer helped Argentina winning gold medals at both the 2015 Pan-American Games and the 2017 Pan-American Cup. He's also a two-time Olympian, having finished fifth at the London 2012 and Rio 2016 Games.
Crer was part of Argentina's roster for the 2021 FIVB Volleyball Nations League, but appeared in just one match in the tournament, a 3-0 loss to Slovenia in week 2, in which he registered a team-high eight points – six in kills and two in blocks.
Sebastian Sole, Martin Ramos and Agustin Loser are the remaining middle blockers in Argentina's VNL squad.