Busato narrows Russia's VNL squad down to 17
Kosheleva, Startseva, Koroleva, Goncharova, Voronkova among the big stars ready to shine in Rimini
Published 09:07, 18 May 2021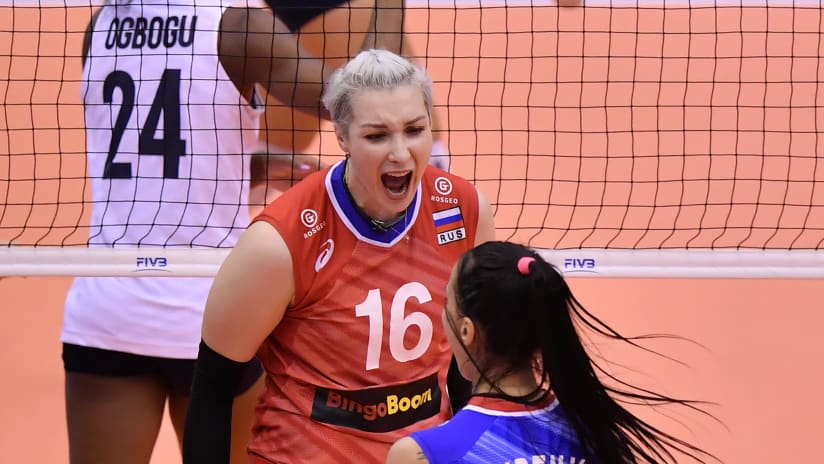 2010 world champ Kosheleva highlights Russia's VNL 2021 squad
Podkopaeva, Parubets among absentees
17 players to compete in Rimini
The Russian federation announced a list of 17 players who will make up their women's national team at the FIVB Volleyball Nations League, set to take place from May 25 through June 25 in Rimini, Italy.
2010 world champion Tatyana Kosheleva, whose official return to the national team was announced earlier, in April, will be one of Russia's big stars during the VNL 2021 battles.
High-profile athletes like setter Evgeniya Startseva, opposite Nataliya Goncharova, outside Irina Voronkova and middle Irina Koroleva, among others, also highlight coach Sergio Busato's selection for the upcoming tournament.
Legendary libero Anna Podkopaeva, who also returned to the 23-strong extended national team roster after a long absence, is not among the 17 for VNL. Neither is scoring machine Kseniia Parubets, who has been recovering from a heavy knee injury.
Russia will start their VNL 2021 campaign against Germany on May 25 and will follow up with games against Belgium, Netherlands, Italy, Brazil, Japan, Dominican Republic, Thailand, Turkey, Korea, Canada, Serbia, China, USA and Poland, in that order, hoping to make their way among the best four teams to advance to the Finals.
Setters:
Ekaterina Lazareva, Evgeniya Startseva, Polina Matveeva
Opposites:
Kseniia Smirnova, Nataliya Goncharova, Valeria Gorbunova
Outside hitters:
Arina Fedorovtseva, Ekaterina Pipunyrova, Irina Sazonova, Irina Voronkova, Tatyana Kosheleva
Middle blockers:
Daria Malygina, Irina Fetisova, Irina Koroleva, Yulia Brovkina
Liberos:
Daria Pilipenko, Tamara Zaitseva