The 17th edition of the FIVB Volleyball Boys' U19 World Championship will be held in Tehran, Iran.
The format of the Under 19 World Championship features 20 teams after the tournament was expanded in 2013*. All previous editions featured 16 teams only.
The competition will run over nine days plus one rest day.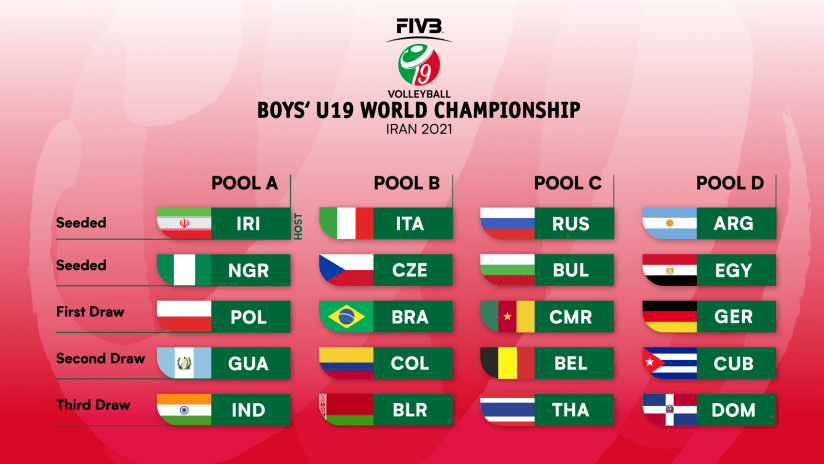 The participating teams will be divided into four pools and will play a round-robin tournament. The bottom-ranked team of each pool will play classification matches for 17th-20th place also in a round-robin system.
The other 16 teams will progress to the eighth finals (first of Pool A against fourth of Pool B etc). The winners will advance to the quarterfinals, semifinals and finals to be classified from first to eighth. The losers will participate in playoffs and classification matches for positions 9 to 16.
*Guatemala and the Dominican Republic withdrew from the FIVB Volleyball Boys' U19 World Championship 2021 due to exceptional circumstances.