Beach volleyball returns to Espinho!
A Beach Pro Tour Challenge event will take place at the Praia da Baia this week
Published 09:46, 12 Jul 2022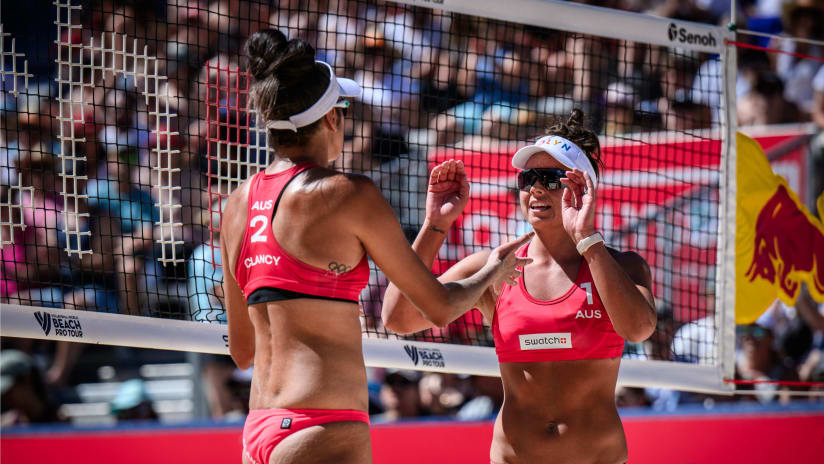 For the first time in three years, the international circuit is set to return to Espinho.
Held at the popular Praia da Baia, a venue for the sport for almost 30 years, this week's Volleyball World Beach Pro Tour Challenge event will run from Thursday, the day of the qualifiers, to Sunday, when the winners in both genders will be decided.
Espinho is one of six Portuguese cities to have hosted international beach volleyball events. The country's unofficial capital of beach volleyball is the venue with the longest tradition of hosting events in Portugal, and also one of the most popular. Located on the Atlantic coast, it will welcome the elite of the sport for the 17th time in 2022, a number that makes it one of the places beach volleyball returns to most often, ranking only behind Switzerland's Gstaad (22), Brazil's Rio de Janeiro (19) and Austria's Klagenfurt (18).
The beach volleyball tradition in Espinho started in 1995, when the city hosted a double-gender FIVB World Tour tournament that saw Brazilians Franco Neto and Roberto Lopes win the men's event and Americans Holly McPeak and Nancy Reno prevail among the women.
The event was then held in Espinho for 13 consecutive seasons, until 2007, when Ricardo Santos/Emanuel Rego and Juliana Felisberta/Larissa Franca gave Brazil the victory in both genders.
After a ten-year gap, beach volleyball returned to Espinho in 2017, with a men's two-star tournament, which was won by 2022 Beach Volleyball World Championship medallists Vitor Felipe and George Wanderley of Brazil. The event was upgraded to four stars in 2018 and 2019, when it also featured a women's tournament.
Brazilian teams have been very successful in Espinho over the years. Besides winning more medals than any other country at 41 (13 gold, 14 silver, 14 bronze), the South Americans have only missed the podium on three occasions. They have also celebrated four podium sweeps.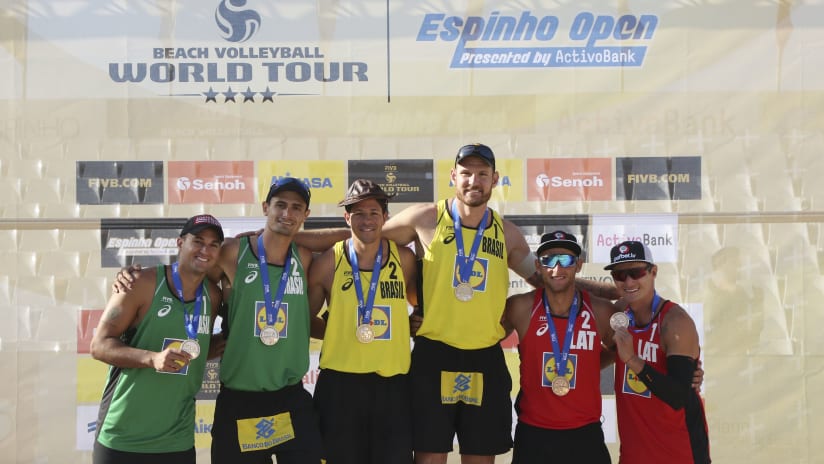 Australians Taliqua Clancy and Mariafe Artacho will return to Portugal this week after winning the event at the Praia da Baia in 2018. Last week's bronze medallists in Gstaad are ready for the challenge.
"Espinho was our first big victory at the international level, so it's a place we have good memories," Clancy commented. "The wind is a real factor there, but as a jump server, I like to play in places like that. It's a beautiful beach and a really iconic event with such a long history in international beach volleyball. The conditions there make it a bit difficult, but it's nice to go back to where the game began in a certain way."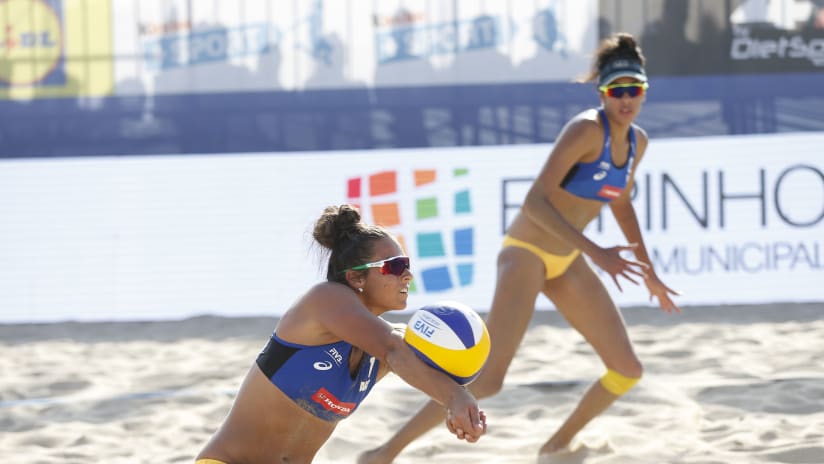 This year's Beach Pro Tour Challenge tournament will feature 96 teams from 31 different countries. The 16 best-ranked teams in each gender will start the tournament directly in the main draw, while the remaining spots will be contested on Thursday in the qualifier by 32 men's and women's duos.